CARVING YOUR MEMORIES IN STONE
Saint Stone, located in Saint Ansgar, Iowa, specializes in carving hand-selected rocks from our quarries located in north Iowa. These rocks are natural and vary in size, shape, color and weight. Browse our full selection of stones here.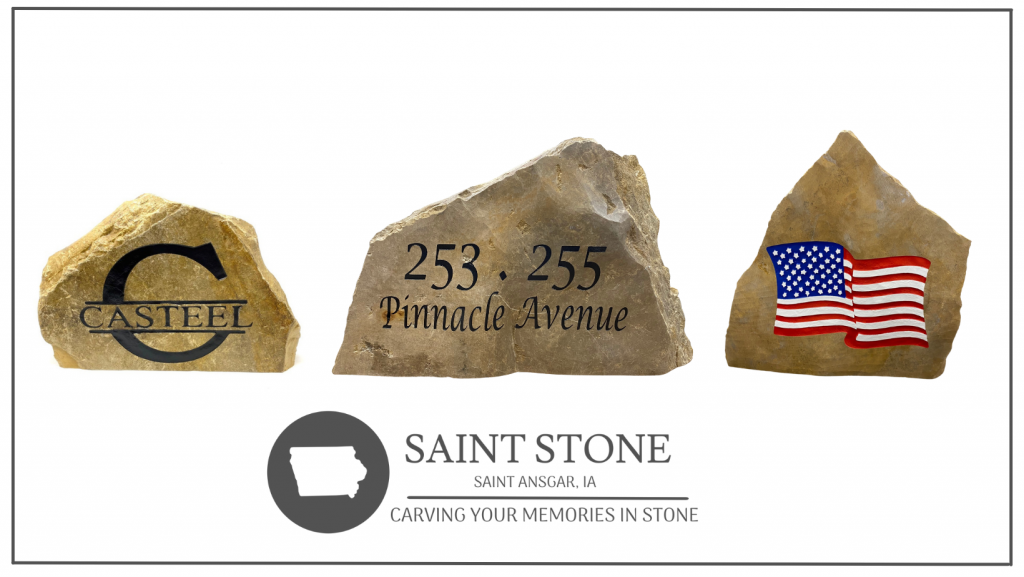 LICENSED TO SELL IOWA STATE UNIVERSITY, UNIVERSITY OF IOWA, AND UNIVERSITY OF NORTHERN IOWA PRODUCTS
That means that the quality of the logo produced by us is correct and meets the university's standards. Add a personal touch with your last name, or just choose your favorite logo!  Click here to see all your options.
Is the rock you are wanting carve just too large to move? We offer on the job carvings! Contact us today, and we will work you into our schedule as soon as the weather allows for it.
You can also check out the on-the-job carvings we have already completed by simply clicking here.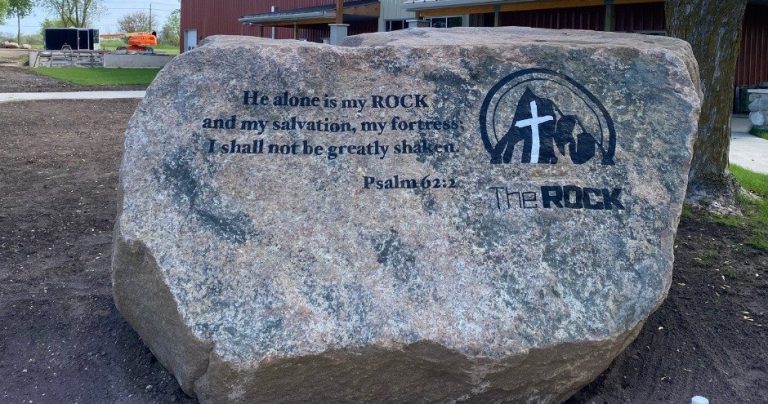 YOUR SATISFACTION IS OF THE UTMOST IMPORTANCE!
"We have a large rock, 58,000 lbs, requiring a large custom sign on it. Saint Stone Co gave us great personal service from start to finish, making sure we got just what we wanted. The sign looks amazing and our campers love it!" 
–Phil Betz, Director of Iowa Regular Baptist Camp
NOT SEEING EXACTLY WHAT YOU NEED?
Want something that you don't see on our website? We offer a variety of custom products, and are happy to work with you individually to come up with a product you will be happy with for years to come! Get in touch with us today.